16 November 2021
Shaping a decarbonization competence center in Kilpilahti
Transformational collaboration
Between April and September 2021, Posintra, together with Synocus, explored the prospects for establishing an innovation platform that would spur the Kilpilahti area's rise as a forerunner in decarbonization. A report on this study has now been published by Posintra (read the report here).
As Kilpilahti aims to become an international decarbonization competence center by 2030, Posintra will work with companies like Neste, Borealis, Lamor, Revanssi, ABB, and Fortum to launch projects that will accelerate the needed transformation. Synocus will support this work.
The transformation of the Kilpilahti area and surrounding region will be among the topics discussed at the World Alliance for Low Carbon Cities' Autumn Webinar on November 24th. For more information see the Alliance's latest newsletter and register for the webinar.
The Kilpilahti 2030 roadmap
To guide the Kilpilahti area's development into a leading international decarbonization competence center by 2030, an integrated roadmap for the area has been developed including parallel development paths, areas of influence, and capabilities, as illustrated below: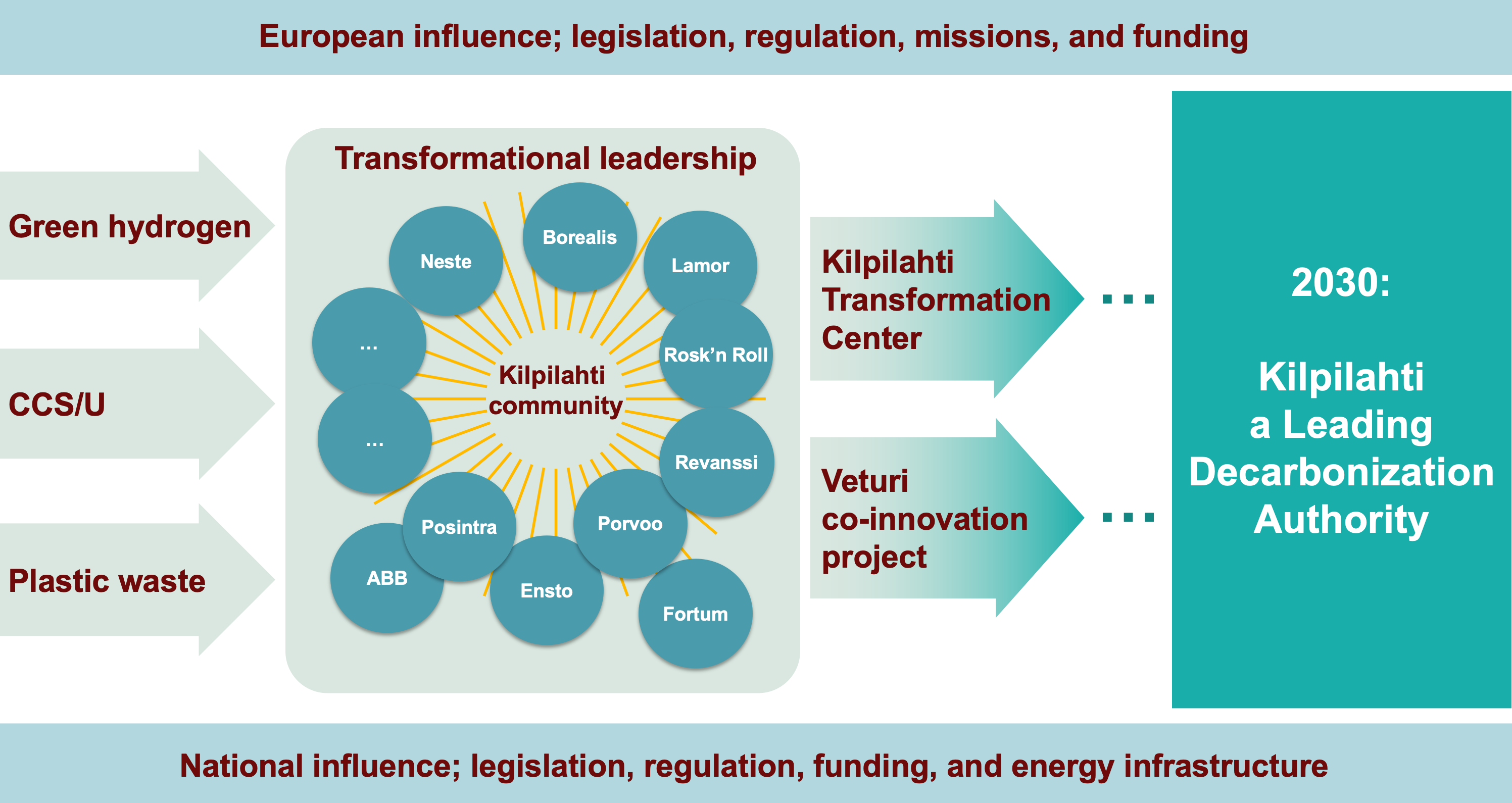 Accelerating public-private collaboration
Synocus's history of working with regional and city authorities spans back to the Regional Brain Gain project in 2001-2004 (read the report here). A history that has seen us lend support to public-private innovation collaboration nationally and internationally. Another pivotal project, in 2010-2014, was the Eco Urban Living project (read the report here) that accelerated the early development of the battery cluster around Valmet Automotive.
Today, decarbonization enforces a longer-term perspective, whereas digitalization requires new types of collaborations across sectors. Both trends emphasize the need for partners that are both capable of delivering short-term results, to demonstrate the new potential, and commit to longer-term joint capability building. The public sector can catalyze such efforts by co-investing in new collaboration infrastructures unifying the private and public sector participants, such as the Kilpilahti Transformation Center. Ongoing stimulus (recovery and resilience) further solidifies this opportunity.
We are actively working with regional actors in Turku, Lahti, Vaasa, Porvoo, and Jyväskylä to prepare initiatives that will speed up innovation and enable sustainable growth.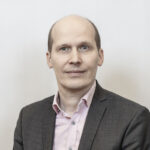 For more information on how Synocus can also support your public-private collaboration, please contact Associate Partner Patrik Laxell (+358 40 730 26 76, patrik.laxell@synocus.com)